This offseason YOU need to get FASTER, STRONGER, and BIGGER! The only way to do that is to get high-quality training equipment. There are so many options for equipment that people claim to help you get bigger and stronger; we all know that most of that is a bunch of BS. If you want to get big, strong, and fast, take a look at some of the products that I have used to help me get ready for each of the next football seasons.
My Top 5 Training Equipment for Speed, Strength, and Size This Offseason:
I already have 2 well-written articles on how to get faster and how to get stronger here and here. But because I want you all to succeed I will give you my favorite pieces of equipment to assist you in the goal that you have this winter.
Speed Agility Training Equipment Set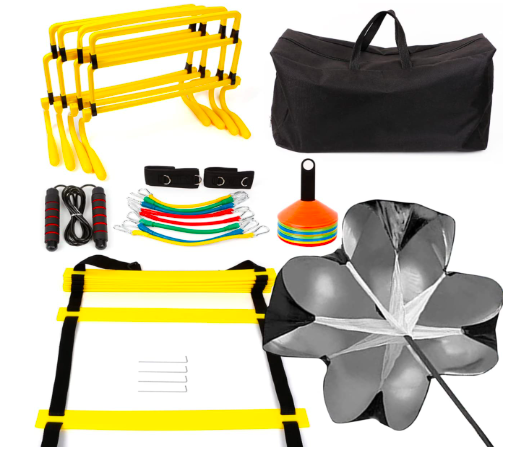 Buy on Amazon
This speed kit can get you fast and agile. Speed and agility are crucial in football for all positions, especially the line. Some linemen think that they don't need to get fast and quick, my friend you will never play varsity if you can't move. (unless your 6'8″ 300lbs) everyone else needs to be fast for their positions. This is a high-quality kit, but with quality comes cost. This is for sure on the more expensive side of speed kits but it comes with more equipment with hurdles, bands, and a jump rope.
Resistance Training Rope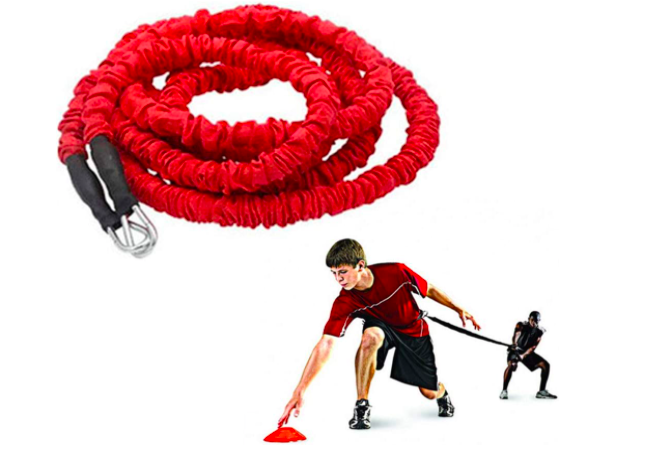 Buy on Amazon
With this resistance rope, you can train to get explosive and strong. Explosiveness is key for every position in football. This is a relatively cheap product for how much it will help you improve. It is 20$ and an extremely high-quality product.
Reactive Catch Trainer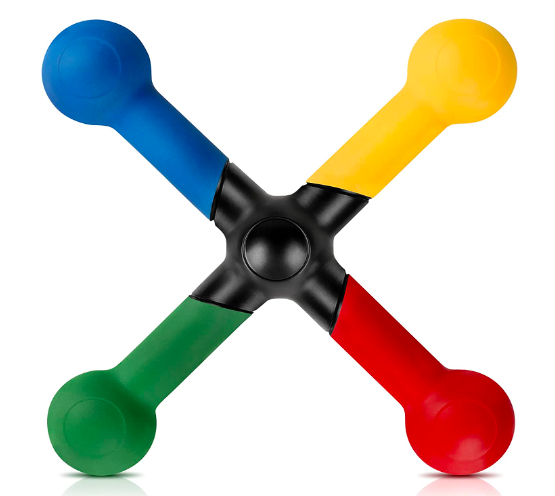 Buy on Amazon
This Reactive catch trainer is great for running backs, tight ends, and wide receivers trying to get their hand coordination and catching better. This is a high-quality product I have used and helps a lot with your catch ability. This product is perfectly priced at 20$. With this, you are getting your bang for your buck.
Fantom Throw Football Trainer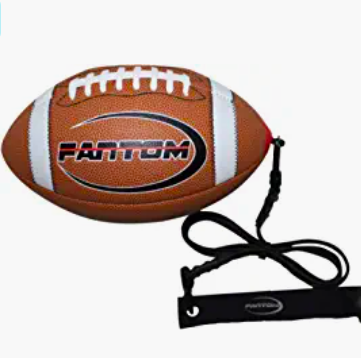 Buy on Amazon
This product can help quarterbacks throw against resistance and can help increase their throw power. It can also help receivers practice their catching. When there is no one else to help you catch you can use this to get better. The price is on the expensive side for sure costing 40-50$ depending on the size. However, this is a high-quality piece of equipment.
Football Place Holder Kicking Tee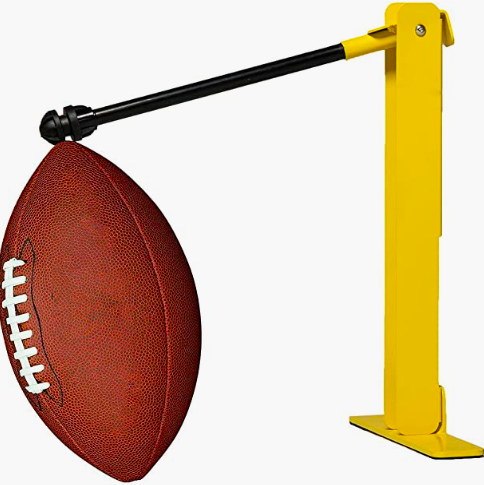 Buy on Amazon
Don't worry I didn't forget about all of you kickers out there. For kickers, This will help you kick farther, and more accurately and you don't need a holder. This is a good price at 15$.