Football Zeus
Everything You Need To Get Better At Football, all in one place
Here at Football Zeus, we help football players become beasts on the gridiron. We review gear, give tips, and help you get bigger, stronger and faster

.
Guide: 5 Hacks to SUPERCHARGE your 40 speed
I got one on one coaching with football zeus, and he helped me get bigger stronger and faster. After getting coaching, I got a PWO from a D1 school my senior year! Never would've gotten it without his help. Thank you!
Spencer

-

Inside Linebacker
Articles You'll Love
Keep up with the best tips
Upgrade Your Football Skills
With Premium A-Z No b-s Solutions
How to 10x your athleticism
Bigger, faster, stronger.
That's what'll happen to you when you use my state of the art athletic training program. This was customly designed for football players so that you put on muscle mass, get stronger, along with improving your speed at the same time.
Get One On One Coaching
Bigger, faster, stronger, 10x as fast!
A premium, more customized version for you to fastrack your results. If you would like to talk one on one with me and get athletic coaching from a former D1 athlete, don't hesitate to book a call.
Football Zeus is an amazing site that's helped me a ton. It's the best football site out there that's not just trying to sell you stuff.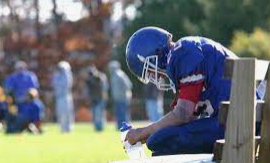 How to Become A Starter In Football: 5 Tips to Win A Starting Position