As an outside linebacker/d-end, I know of the importance of having the right padded lineman gloves. I used to think I needed to wear sticky football gloves and that all of the gloves were the same… (spoiler) I was wrong. I my wrist that season, and realized that getting lineman gloves would help my wrists stay strong and be able to play my best on the field. Here are my 5 best football lineman gloves through personal experience.
Nike D-Tack
Buy on Amazon
If you're a lineman and a fan of Nike, the D-Take 6 Lineman gloves are for you. These gloves are known for their durability, so you can be confident that they will last the entire season.
Pros:
Great Fit
Many Colors & Sizes are Available
Very Durable
High Ventilation
Great Protection
Cons:
Grip reduces over time
More Expensive
NEW!!!!

Cutters Force 4.0 Lineman Football Glove
Buy on Amazon
The Force 4.0 Lineman Glove, another addition to Cutters' outstanding line of work, is one of the best gloves for linemen on the market. These gloves successfully increase performance and play execution during a game due to their unique C-Tack grip on the palm and fingertips.
Pros:
Machine Washable
Long Lasting Grip
Many Sizes & Colors are Available
Very Comfortable To Wear
Good Price for the Quality
New Design
DOUBLE WRIST STRAPS!!!
Cons:
Not Highly Breathable
Not Very Good for Big Hands
Adidas Freak Max 2.0 Lineman Glove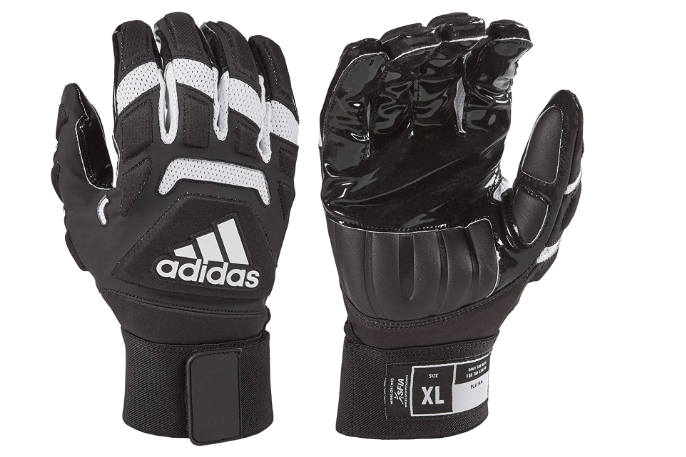 Buy on Amazon
One of the most effective grips on the list. The palm area of the Adidas Freak Max Lineman gloves is completely covered with Adidas proprietary Grip-Tack material, making it an extremely sticky grip glove. This glove has padding on the back of the hand and on the fingers, which provides good impact protection and wearer comfort.
Pros:
High-Density Padding
Very Sticky Grip
Very comfortable
Great Ventilation
Cons:
Less Durability
Not Very Drippy
Max Clash Padded Lineman Football Gloves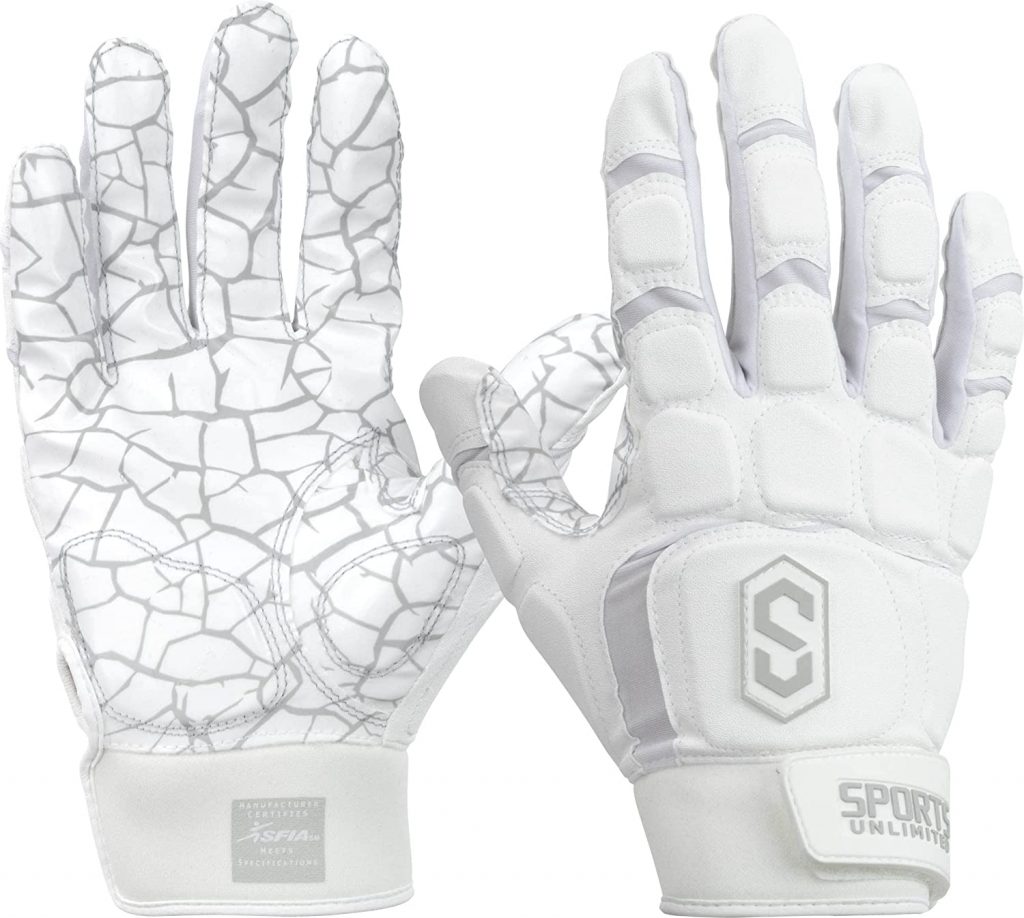 Buy on Amazon
The sport unlimited Max clash lineman gloves are designed to provide the user with a firm grip and maximum protection. They are designed, with full flexibility and coverage on the back of the hand padding. The palm padding is provided for increased leverage and protection while blocking.
Pros:
Cheaper Price
Padding Placement is Very Good
Good Grip
Very Comfortable
Cons:
Not as Good of a Brand
Needs Better Wrist straps
Not Very Good Durability
Seibertron Lineman 2.0 Football Gloves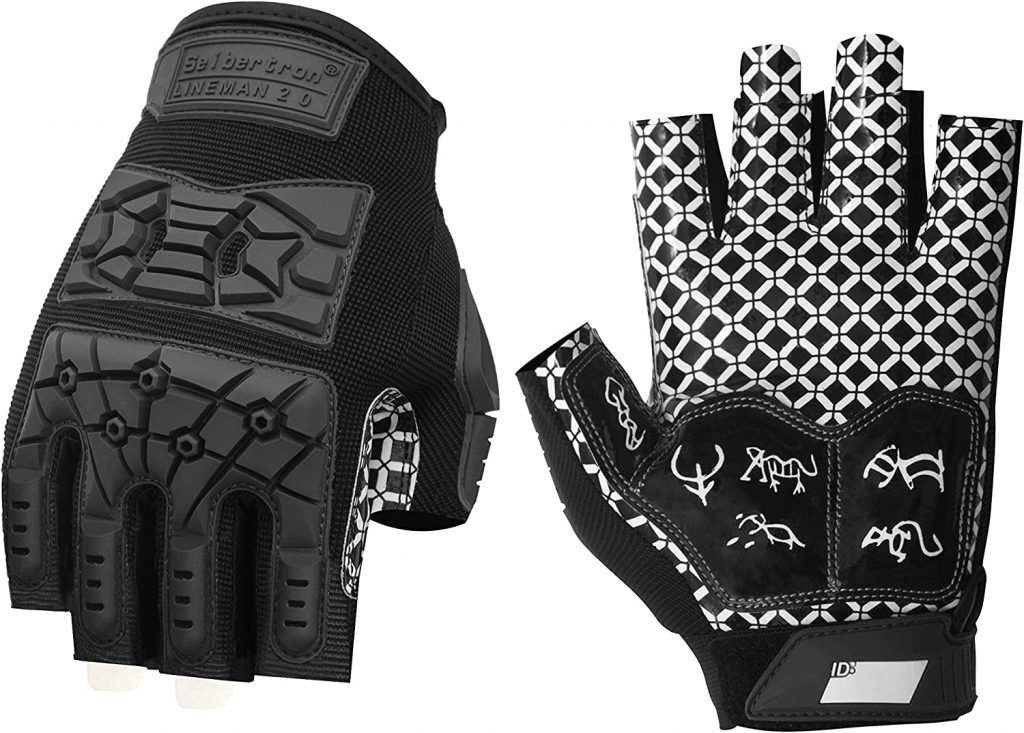 Buy on Amazon
Half-finger lineman gloves are a good choice for centers. These provide a better feel of the ball and don't slow down the snap. You can get these gloves in both half finger and full. They have great palm and back of the hand padding.
Pros:
Half Finger so Centers can Wear it.
Good padding all around the glove
Great Grip
Very Durable
Much Cheaper
Cons:
Hard to Find the Right Size
You Either Love or Hate the Design